Affordable Housing Management, Inc. is celebrating fifty years (1970-2020) of meeting the housing needs of our communities. We wish to express our sincere appreciation to our employees, board members and residents for their loyal support during our fifty years in business.
Affordable Housing Management, Inc. is a nonprofit organization founded in 1970 under the name of Greater Greensboro Housing Foundation, Inc.
Our purpose is to contribute to meeting the housing needs of people in our community who may otherwise not be able to afford quality housing. We understand the availability of affordable housing not only enhances quality of life but directly effects the economic stability and business growth in our community.

| | |
| --- | --- |
| | 09/27/21 |
| | AHM, Inc. Begins Construction of 84 Affordable Apartment Homes in Greensboro |
| | Read More |
| | 11/09/17 |
| | Ribbon Cutting for Sumner Ridge |
| | Read More |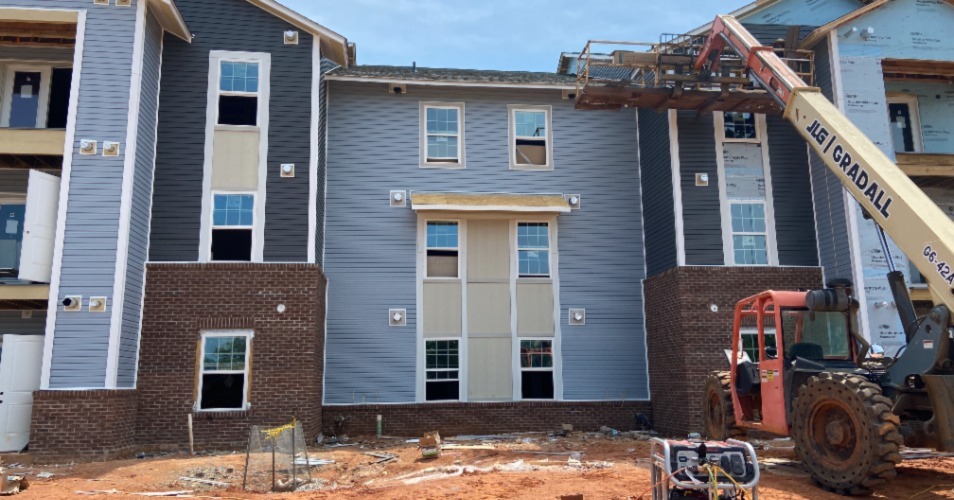 ***********Redhill Pointe***********
THE GUEST LIST HAS NOW CLOSED! As of March 1, 2022, no more names or inquiries will be added. Thank you to all who participated. The lease up has started; names only on the guest list will be contacted in order of their email and/or phone call. We are not accepting applications outside of the guest list. Being on the guest list does not guarantee you housing, or an appointment to apply for Redhill Pointe. Please do not call, email, visit any of our offices to request information regarding your place on the guestlist, or when you will be contacted. These inquiries will not receive a response.